We give God the glory for giving us the inspiration for starting our photography business over twenty years ago. Sherebiah Designs encompasses our Christian, wedding, event and portrait photography in North Carolina.
We have Christian photography that is very unique with many themes that we have taken over the last two decades. They make wonderful witnessing tools to prominently display in your home, office or church. Lastly we have our portfolio of weddings, quinceañeras, and portraits.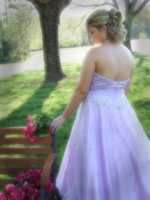 Sherebiah Creations encompasses our silk floral design to enhance the décor in any home, office or church. Click on the Sherebiah Creations tab to the left to see more information on how to contact us for a consult and to see our portfolio of beautiful centerpieces, greenry, wreaths and more.
Visit the pages within or email us at Sherebiah1@aol.com with the word WEBSITE in the subject line for more information.